**Current classes**
email jregan@unca.edu to enroll.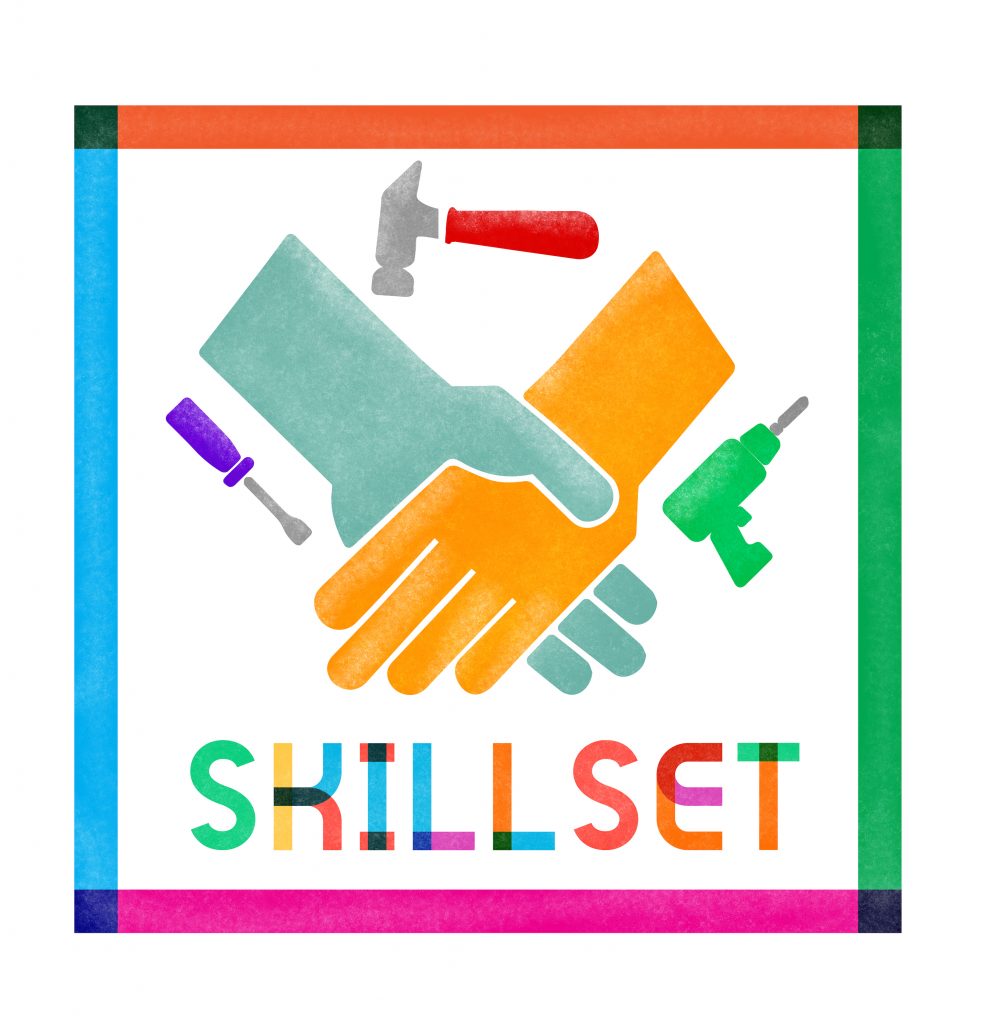 SkillSet started out as Community Tool School: Shop Class for Girls at UNC Asheville, in 2018.
Our program lives at STEAM Studio, UNC Asheville. It receives funding and support from UNC Asheville, The Community Foundation of West North Carolina and the Windgate Foundation.
Since 2018 we have:
Developed afterschool programming both in-person at STEAM and online.
Developed summer camp programming both in-person at STEAM and online.
Our program initially sought to address the perceived disparity in access to STEAM / STEM opportunities for girls. Our 2018-19 programming focussed on Middle School age girls and non-binary / gender non-conforming children, and all instructors were women and non-binary / gender non-confirming people.
Going forward, we are evolving our programming to welcome:
Students of all gender expressions
Elementary age learners
Community members of all ages
Our instructors will remain women and non binary / gender non conforming people.
In addition to evolving who we serve, the program itself is broadening from focussing on the tools available at STEAM Studio to include sharing skills to develop resilience and community. Our off-site / online programming is expanding our reach dramatically.
We hope you'll join our program and share your skills and enthusiasm for learning.
Find out more about the SkillSet program at skillset.tools
ONLINE SUMMER CAMPS
This summer we have three exciting summer camps, all happening online. Camp fee includes a materials kit, online video instruction and instructor support. To register, email jregan@unca.edu



Rockin' Paper Scissors is 5 days of 'paper mechanics' designing and constructing shapes and models out of paper. We will look at traditional paper art techniques like papel picado and Victorian articulated paper dolls, as well as modern paper artists and designers for inspiration. Participants will learn elements of pop-up book design, stop motion animation, constructing architectural models, translating 2D pattern designs into 3D shapes, and creating layered paper cut art. Recommended age 11+, due to use of scalpels and super glue. There will be a twice daily online check in, as well as video tutorials. All materials will be included in the kit. Course runs June 22 – 26. $90 pp.
Dyeing For A Picnic is 5 days of textile crafts. Participants will dye fabric, hand sew, create a hand bound journal, make reusable beeswax food wraps and learn cord knotting techniques. Recommended age 11+, with adult supervision – participants will be using chemical dye and will need access to the stove to melt beeswax. All materials are included in the kit and there will be a daily check in and video tutorials. Course runs July 13 – 17. $70 pp.
Hammer Time is a 5 day tool literacy class. Participants will learn how to use the hand tools provided in their kit by building their own tool caddy and then creating sculptures out of wood, wire and found objects. This class is recommended for 11+ with supervision, due to the use of hammers, nails, wood glue and sharp objects. There will be daily check ins and video tutorials. Course runs July 27 – 31. $160 pp.

Community Tool School
Access, skills training, and STEAM learning
STEAM Studio offers STEAM learning & fabrication classes to the community via the Community Tool School program.
The classes currently available are the Afterschool Program (for Middle and High School Girls*), and STEAM Summer Camps (for Middle and High School Girls*). These classes are taught by women in an environment that welcomes all gender identities and expressions.
To enroll in upcoming Afterschool classes and Summer Camps, email steamstudio@unca.edu
The CTS program was initiated to serve a perceived need in the community for middle and high school girls* to access spaces and learn skills traditionally predominately available to boys. A staff of talented women including UNCA Art and Mechatronics students serve as instructors in low-student to instructor ratio classes that provide in-depth exploration of design and fabrication skills. Students engage in projects in the woodshop, metal fabrication area, and the laser cutter / computer design areas of STEAM Studio.
STEAM Studio plans to expand the program's offerings to include Adult classes and mixed-gender classes that retain the original mission of providing access and encouragement to girls.
Community Tool School is made possible with generous support and funding from The Community Foundation of Western North Carolina and the Windgate Foundation. 
*Girls, gender nonconforming, nonbinary students are all welcome. CTS does not discriminate on the basis of gender expression. 
Find out more about the program here: communitytoolschool.com